Manchester Based Bespoke Joiners and Shop Fitters
Call now to discuss & let Red Interior Solutions, develop your concept joinery & shopfitting ideas into reality.
Solid Surface Fabrication, High Quality Home Bars now available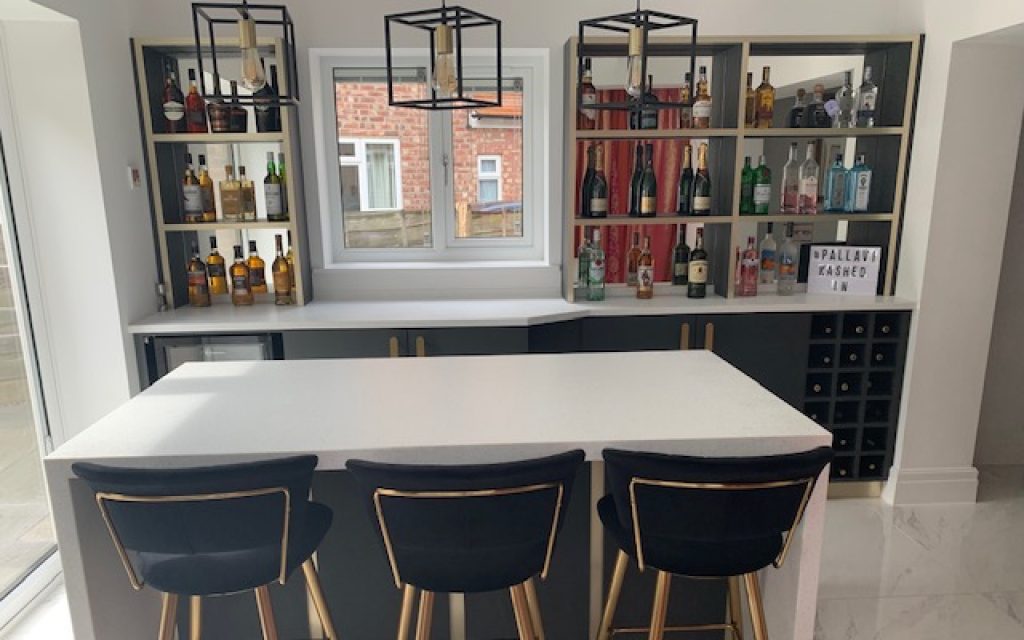 Bespoke Joiners & Shop Fitters in Manchester
Red Interior solutions, are a selection of experienced, highly motivated, specialist bench hand & fixing joiners, with a management team encompassing 30 years' experience within the shop fitting & bespoke joinery sector, we provide competitive estimating, Cad Dwg services for joinery manufacture, including project management & project budgeting.
With the use of traditional crafted materials, combining the latest Innovative manufacturing technologies, our subtle blending of traditional with contemporary finishes & materials, which can include fine veneers, spray polished hardwoods, the latest ranges of laminates, specialist glass works, stainless steel, granite & solid surfaces, enable us to manufacture, deliver & install the finest joinery solutions across Manchester.
From our fully equipped workshop on the outskirts of Manchester, with over 30 years of experience in the commercial, retail, leisure and public sector environments, Red Interior Solutions provides an extensive coverage of knowledge and expertise that enables us to deliver a comprehensive range of bespoke joinery solutions. This can range from a simple reception counter installation to a full scale office, hotel or shop fitting and refurbishment.
Professional & Experienced
We aim to provide the best quality workmanship, deliver on time and to budget in order to meet our customer's highest expectations.
Services
Red Interior Solutions operates from a fully equipped workshop in Manchester, and is ideally situated to providing bespoke joinery solutions such as shop fitting nationwide.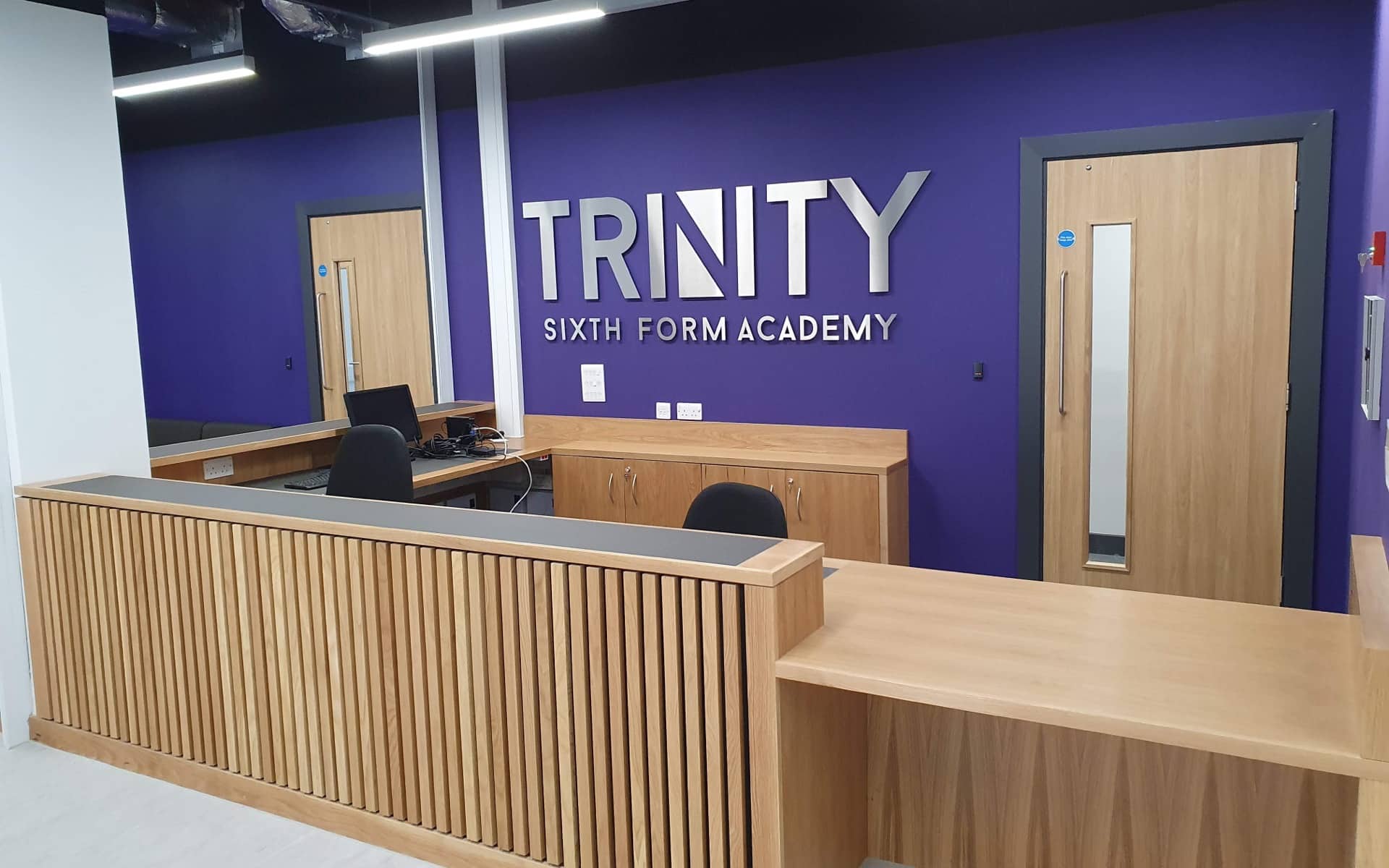 Expert Joiners – Red Interior Solutions supply, manufacture and install all types of joinery solutions to a wide range of environments and sectors. We take great pride in the extensive range of products that we offer.
Red Interior Solutions have installed reception counters into the hotel, leisure, public and business sectors across Manchester and the UK. Our reception counters have been installed into the 'building schools for the future' programme, various universities, medical and architect practices, Liverpool dental hospital and various dentists, beauty shops, opticians and hairdressing salons. In the rail sector, county courts and council offices we have supplied and fitted ballistic and manual attack ticket counters, video conferencing cabinets and desk and drawer pedestals.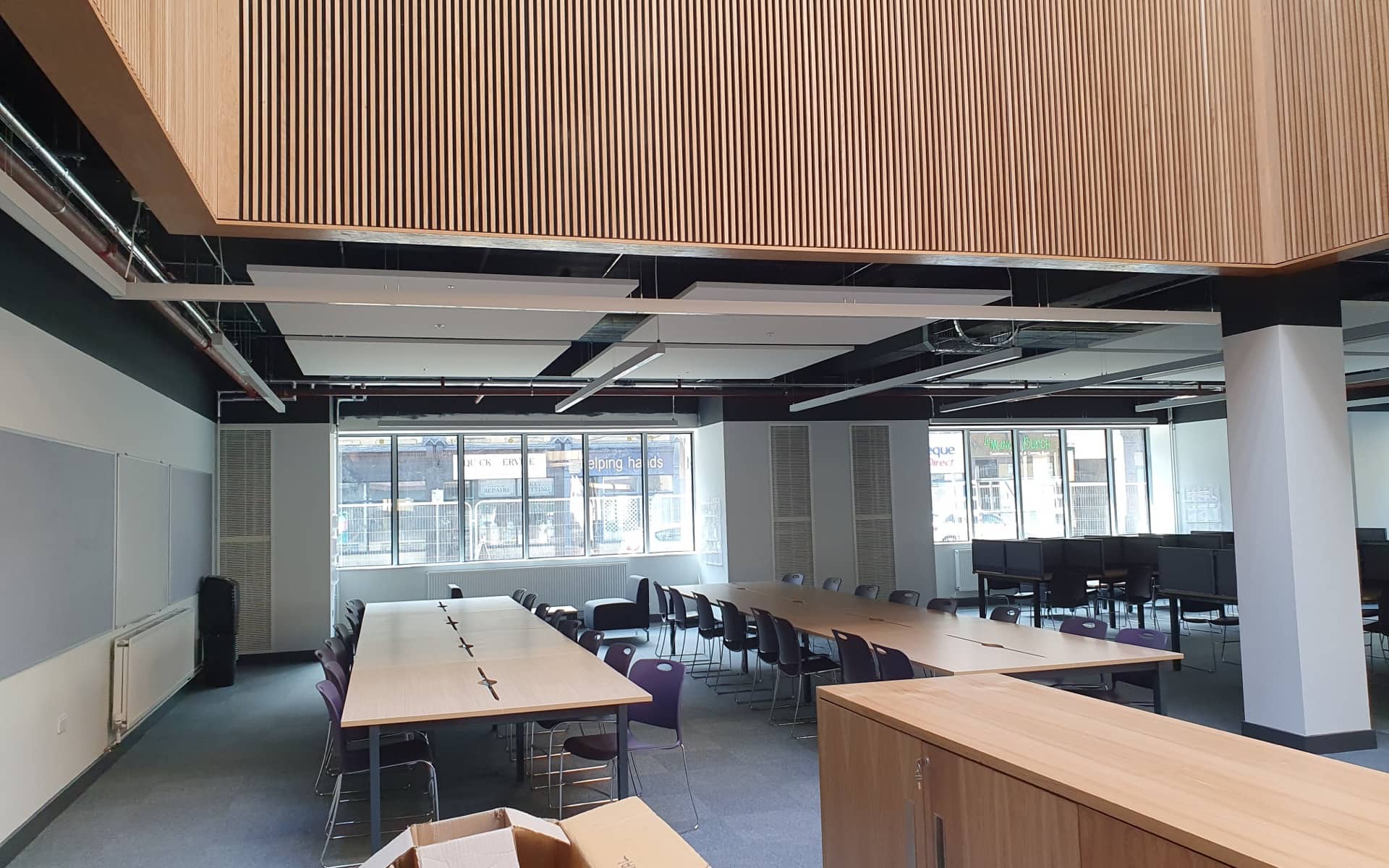 Fitting Out & Refurbishment
Red Interior Solutions are fitting out and refurbishment experts based in Manchester. We fit out and refurbish many different types of buildings including shops, offices, and hotels. We also fit out and refurbish any retail and commercial premises.
Fitting out and refurbishment covers any building works, including dry lining and plastering, plaster finishes, decoration, architecture glazing, floor finishes, office partitioning (solid and glazed) and ceilings (suspended and m/f plasterboard).
As part of this service we can provide you with any plumbing, electrical, data and mechanical works.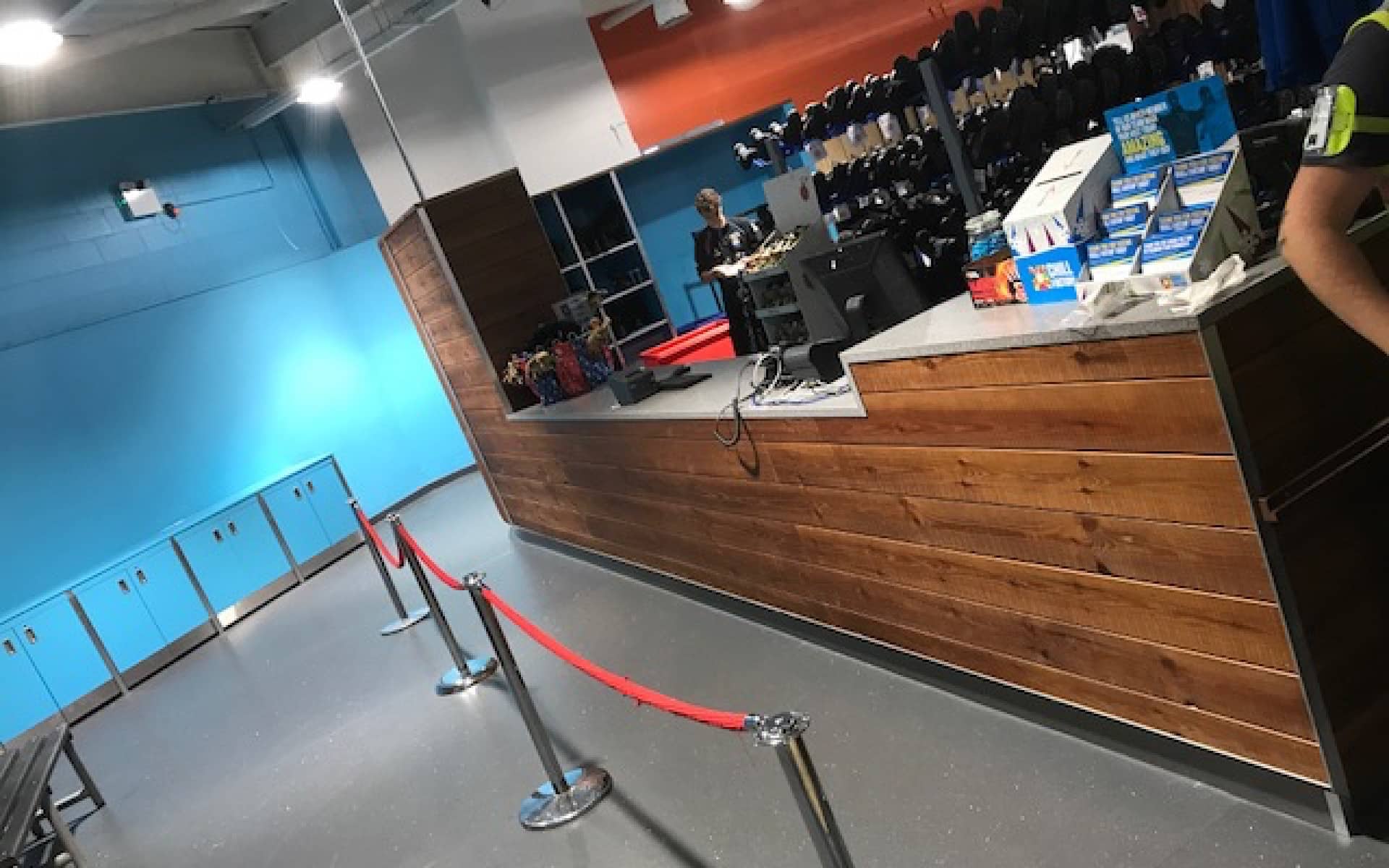 Full project management, cost management, health & safety, risk assessments, method strategies and full CDM plans.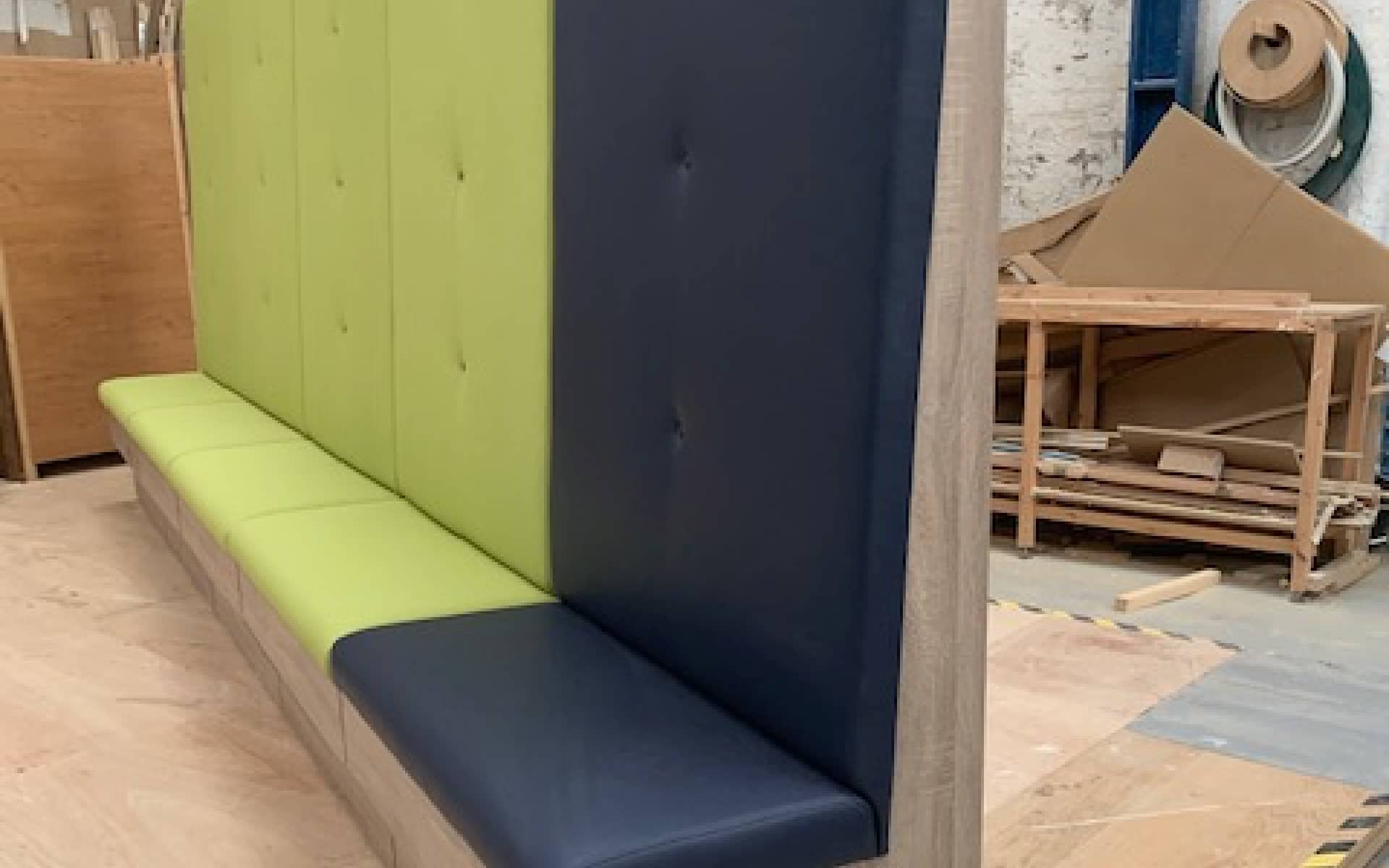 Assistance in cost build up for any project. Recommendations and assistance in making and implementing, cost savings to achieve the best value for money. Working closely with sub contractors to ensure a proposed project achieves target cost.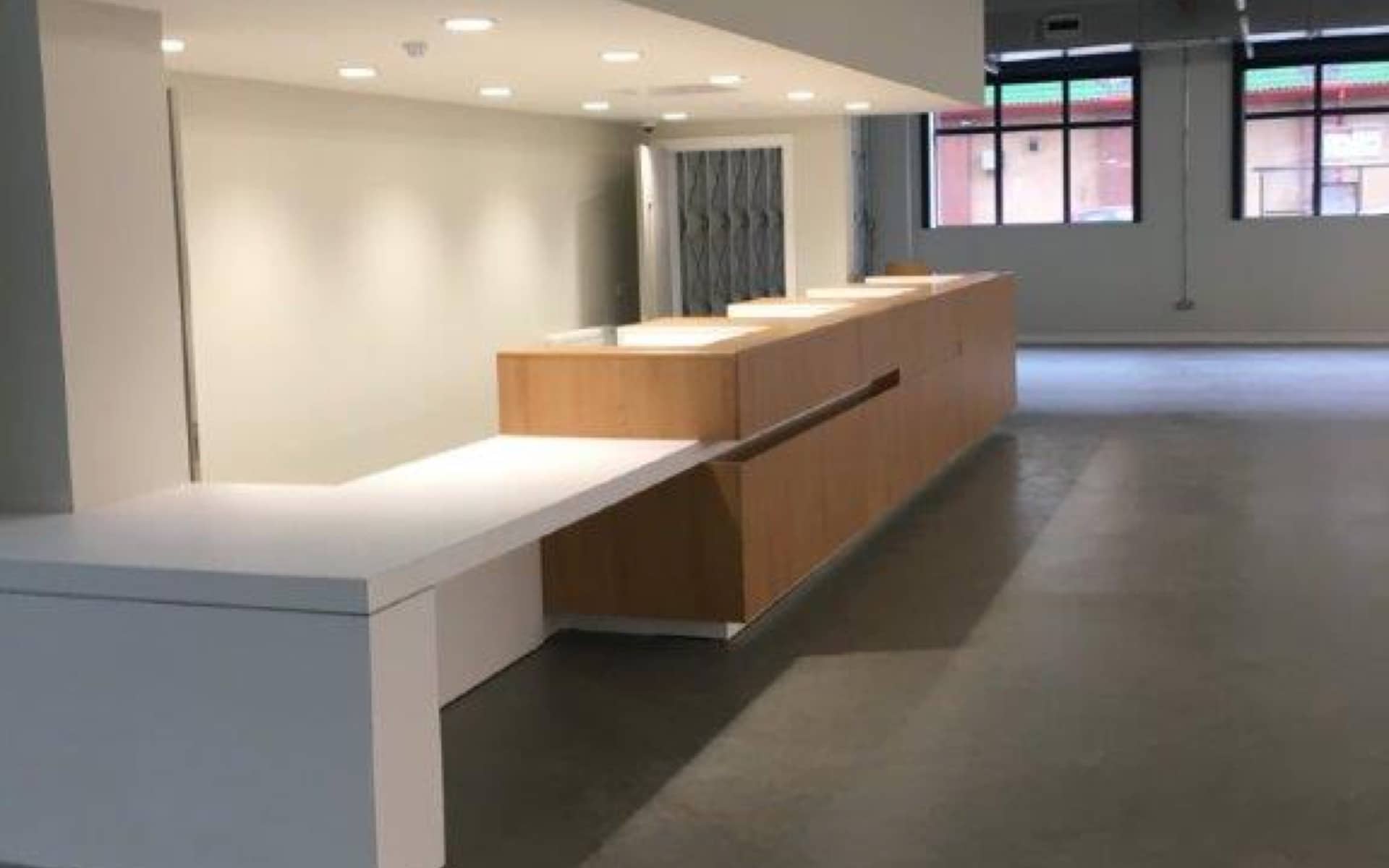 CAD design and layout planning, space planning, full surveys, setting out for manufacturer and value engineering in product development.

Some kind words from our clients.
"Red Interiors provide a creative and consistently professional service. No brief is too big or too small. The quality of work and fast paced production makes them highly recommendable."
"I've worked with Red Interior Solutions for some time now and can honestly say that I find them an extremely impressive organisation for their size. They have provided us with a bespoke interior fit-out service working on a wide range of our projects delivering a high quality of service including advice on design, materials, cost, installation and delivery. I would say what sets them aside from others is that they are able to interpret our requirements early on capturing our ethos on quality, cost and service. In particular I am impressed with their production of working detailed drawings which are accurate and impressive which leads to a good finished product, this is something I think others claim to provide but fail to, due to a lack of experience within the organisation. I continue to use Red Interior Solutions and am happy to recommend them to others"
"Red Interiors repeatedly offer brilliant service and deliver quality installations on time and within budget. Over the past 8 years they have consistently met or exceeded our expectations in providing first class joinery and fit-out installations backed up by the excellent site management and after sales service."